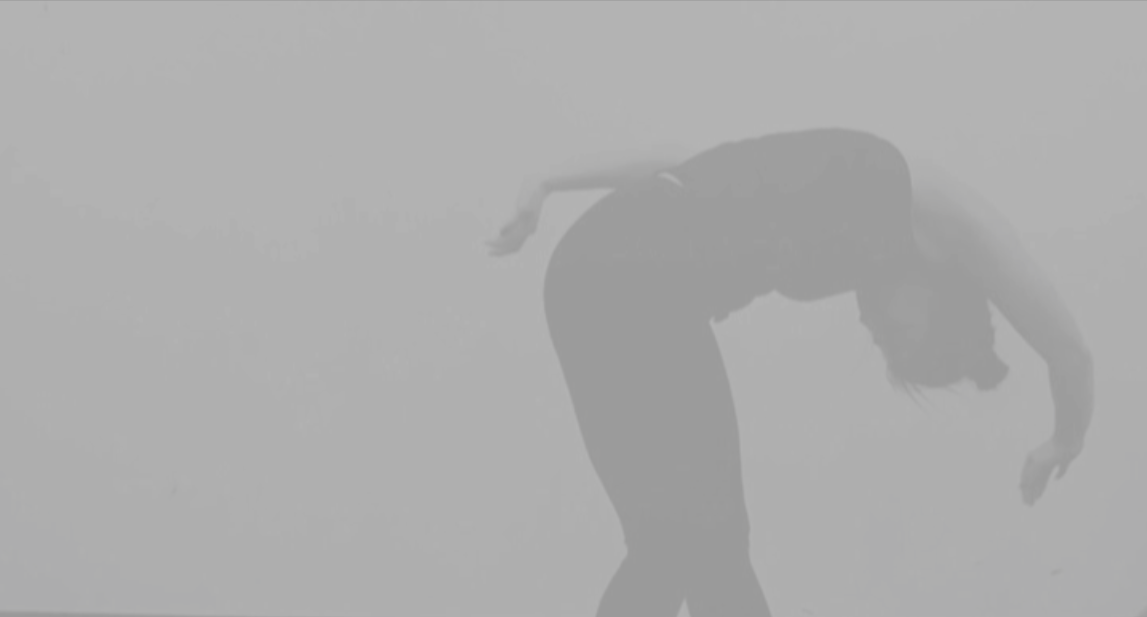 freeform floor choreography // body awareness exploration
"I'm examining the passage from up to down; I look at the range of the passage from the small dance of standing to the linked falls of walking to large swoops and dives from high points on other bodies. The act of falling has come to include an ability to adapt to the variables of distance, position, and direction, and to intuit which part of my body will take the first moment of impact. The first part that touches the ground I can use as a lever; by extending to that part I can unify limbs and torso to prepare a sequence, which will smoothly transmit my weight and accumulated momentum into the floor. Within the brief freedom of the fall, my body can convert a sudden accident into a controlled descent. The result of so many changes in spatial and kinesthetic orientation in such a short time has caused me to understand space as spherical."

 

- Steve Paxton
design statement
Design affects the way we both experience and perceive the every day. By wearing garments of slight variations of the sloper set, how does this limit or control the way in which we move through our daily environments and express our body's full capabilities in terms of motion. Through the consideration of the physical laws of motion - gravity, momentum, and inertia - I'm aiming to design new seaming and silhouettes that logically address points of tension and motion to allow for enhanced wearer experience and creative freedom of movement.

My time as a figure skater with a strong love for choreography triggered my exploration of my body's relationship to space and the variables that influence performance and space. My development and approach to making naturally shifted from exploring my body as a creative form in a space to designing for a body and its capabilities. With additional research in movement practices such capoeira, parkour/free running, dance, etc. as well as modern interior and visual artists, the key focuses of my research were all touching upon ideas of flow, pattern, and space. How do we seamlessly move through our daily environments? What movement patterns have we as society fallen accustom to? How does the space we inhabit limit or expand the body's movement capabilities? These movement practices as well as choreography all follow similar ideas of interaction and reactive making; making a decision leading my work to involve both technical and spontaneous aspects of making; resulting in poetic, yet functional garments. The algorithmic cutting application to Rickard Lindqvist's kinetic construction theory and research, introduces new silhouettes that do not compromise functionality for aesthetic. The garments encompass the trigger points of my research; flow, space, and pattern. Undergarments accompany the focal garments as to ensure the pieces function to full potential from skin to outer shell. All garments were results of an understanding application of Lindqvist's theoretical points on the body for appropriate seaming of pieces and cohesion. The entire collection is machine washable and threadless; specialty machinery was used to bond and finish all pieces.
Through field research in the Cambodian garment industry and the Kering Environmental Profit and Loss program this fall, my work has deep rooted sustainable and ethical standards. All materials and production means have been decided from thoughtful and intense research into some of this industry's most forward-thinking textile producing companies.
All materials sourced have been considered in a complete cradle to cradle life cycle as shown below. Each diagram illustrates how each material exists from fiber to intended use and back to either raw material or to a new use within my collection.
freeform choreography // body + space exploration
look 1 //
down vest : reclaimed waste polyester taffeta rainwear with 100% recycled PET (plastic bottles) down alternative
pants : 78% recycled PET (fish nets/plastic bottles)
look 1 //
down vest : reclaimed waste polyester taffeta rainwear with 100% recycled PET (plastic bottles) down alternative
pants : 78% recycled PET (fish nets/plastic bottles)
look 2 //
bra top : 78% recycled PET (fish nets/plastic bottles)
skirt : 78% recycled PET (fish nets/plastic bottles)
look 2 //
bra top : 78% recycled PET (fish nets/plastic bottles)
skirt : 78% recycled PET (fish nets/plastic bottles)
look 2 //
bra top : 78% recycled PET (fish nets/plastic bottles)
skirt : 78% recycled PET (fish nets/plastic bottles)
bra top : 78% recycled PET (fish nets/plastic bottles)
asymmetrical tank : 78% recycled PET (fish nets/plastic bottles) bonded with self fabric using an eco-friendly fusible, mistyfuse
pants : 78% recycled PET (fish nets/plastic bottles)
look 3 //
bra top : 78% recycled PET (fish nets/plastic bottles)
asymmetrical tank : 78% recycled PET (fish nets/plastic bottles) bonded with self fabric using an eco-friendly fusible, mistyfuse
pants : 78% recycled PET (fish nets/plastic bottles)
look 3 //
bra top : 78% recycled PET (fish nets/plastic bottles)
asymmetrical tank : 78% recycled PET (fish nets/plastic bottles) bonded with self fabric using an eco-friendly fusible, mistyfuse
pants : 78% recycled PET (fish nets/plastic bottles)
look 3 //
bra top : 78% recycled PET (fish nets/plastic bottles)
asymmetrical tank : 78% recycled PET (fish nets/plastic bottles) bonded with self fabric using an eco-friendly fusible, mistyfuse
pants : 78% recycled PET (fish nets/plastic bottles)
look 4 //
romper : 78% recycled PET (fish nets/plastic bottles)
look 4 //
romper : 78% recycled PET (fish nets/plastic bottles)
look 4 //
romper : 78% recycled PET (fish nets/plastic bottles)
look 5 //
jumpsuit : 78% recycled PET (fish nets/plastic bottles)
look 5 //
jumpsuit : 78% recycled PET (fish nets/plastic bottles)
look 5 //
jumpsuit : 78% recycled PET (fish nets/plastic bottles)
look 6 //
bra top : 78% recycled PET (fish nets/plastic bottles)
tap short : 78% recycled PET (fish nets/plastic bottles)
look 6 //
bra top : 78% recycled PET (fish nets/plastic bottles)
tap short : 78% recycled PET (fish nets/plastic bottles)
look 6 //
down jacket : reclaimed waste polyester taffeta rainwear with 100% recycled PET (plastic bottles) down alternative
bra top : 78% recycled PET (fish nets/plastic bottles)
tap short : 78% recycled PET (fish nets/plastic bottles)
look 6 //
down jacket : reclaimed waste polyester taffeta rainwear with 100% recycled PET (plastic bottles) down alternative
bra top : 78% recycled PET (fish nets/plastic bottles)
tap short : 78% recycled PET (fish nets/plastic bottles)